Every wedding needs a FLAW
Getting married?  Wondering what you HAVE to have at your wedding?  There are a few legal pieces you need in order to marry your loved one.  Just follow this FLAW plan.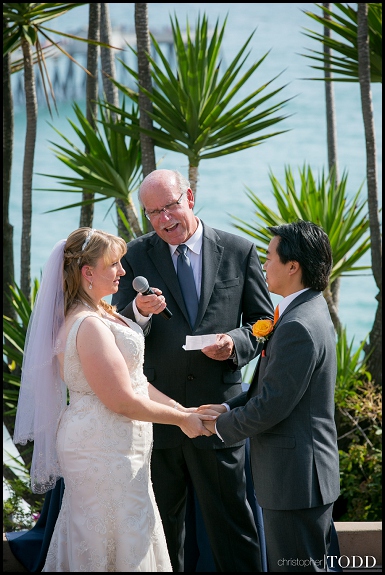 F – Fiance.  Yes, you obviously need a fiance present and accounted for in order to say "I Do".
L – License.  You must have a marriage license on wedding day that must be signed for your marriage to be legalized.  Get your marriage license ahead of time; an Orange County license is good for 90 days.
A – An ordained officiant.  You need an officiant that has been legally ordained to perform your ceremony, fill out your marriage license, and legalize your marriage.  This could be a minister, priest, or other clergy person.  Make sure you hire someone that knows what they're doing.  If the license is filled out incorrectly you will have to head back to the courthouse on a later date to get a new license and legalize your marriage.
W – Witness.  Your marriage license requires the signature of one witness, although there is space for two witnesses.  Typically a couple will have their best man and maid of honor sign the license.
That's it!  Those are the legal pieces needed to get married.  Everything else is fun, food, and celebration!
For assistance in making sure you have all wedding details covered, contact us today!