Slo Mo Video Booth ~ Fun Entertainment for your Guests!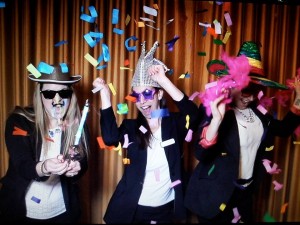 Want to provide some great entertainment for your guests?  Consider the Slo Mo Video Booth that incorporates cutting edge technology with hours of fun at your wedding!  As your guests step into the booth, they are handed action props such as silly string, confetti, boas, etc.  After they interact and goof around, they get to watch themselves in slo mo play back.  Watch your guests have a blast at your wedding as they experience this new innovative entertainment.  After your event you receive a fun edited video of all your guests, which you can share online.  Check out this Slo Mo Video of The Knot party by Honored Occasions.
For help planning a fun wedding your guests will love, contact us today!