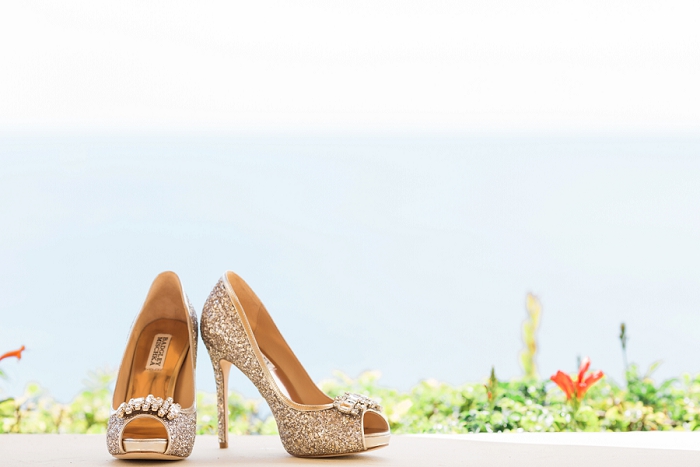 With all the slips, trips and sore feet we've witnessed on wedding day, here are our top 3 tips when selecting your wedding shoes:
CONSIDER YOUR COMFORT.  When trying on a potential pair of wedding heels, consider how comfortable you'll be walking around in them for 8-12 hours.  With all the photos, formalities and socializing, most of our brides' feet are killing them by the time reception is under way.  Make sure to break in new heels by wearing them around your house prior to wedding day, and always bring a comfortable pair of flats or flip-flops as a back up plan, as 90% of our brides are ready to ditch their heels by reception time.
CONSIDER YOUR DRESS.  The height of your shoes affect the length of your wedding dress, so bring your shoes to any fitting to ensure the seamstress alters your dress for the correct length.
CONSIDER YOUR REPAIRS.  Depending on your shoe, you might need to come armed with bandaids, moleskin, shoe padding, heel covers, shoe grips, or krazy glue.  We've fixed many shoes on wedding day, so it's always good to come prepared!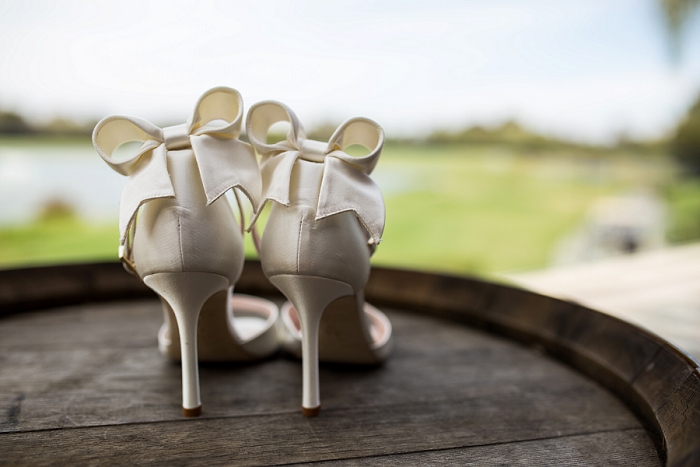 Cheers to happy feet and a worry free wedding!