Unique Engagement Gifts ~ Bling Wedding Mug
We love unique engagement gifts so we LOVE this Bling Wedding Mug locally hand painted by Max and Mitch Co. in Los Angeles, California.  Carefully crafted and sealed, this mug includes a sparkly gem to celebrate the excitement of a new ring and getting married.  A fun congratulations gift for anyone recently engaged in your life, or to celebrate your own engagement!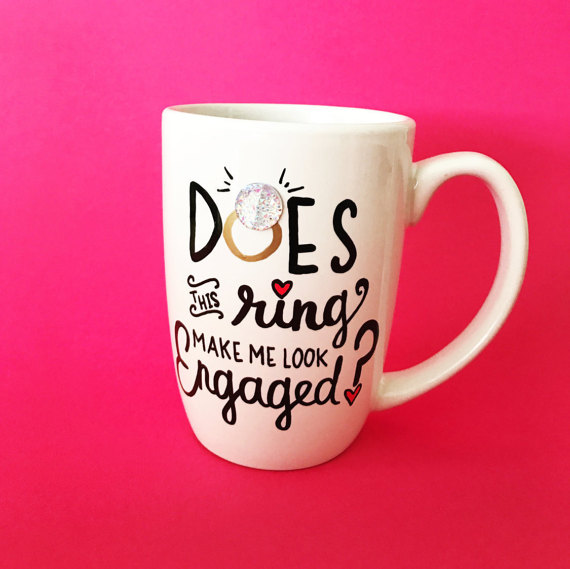 Head over to Max and Mitch Co. to purchase this mug and check out their unique gifts created with class and quirk!